Dan Hill completed first flight and is testing his Mosquito XE 285 in August 2020. Here's Dan doing fit checks on the cockpit in his driveway: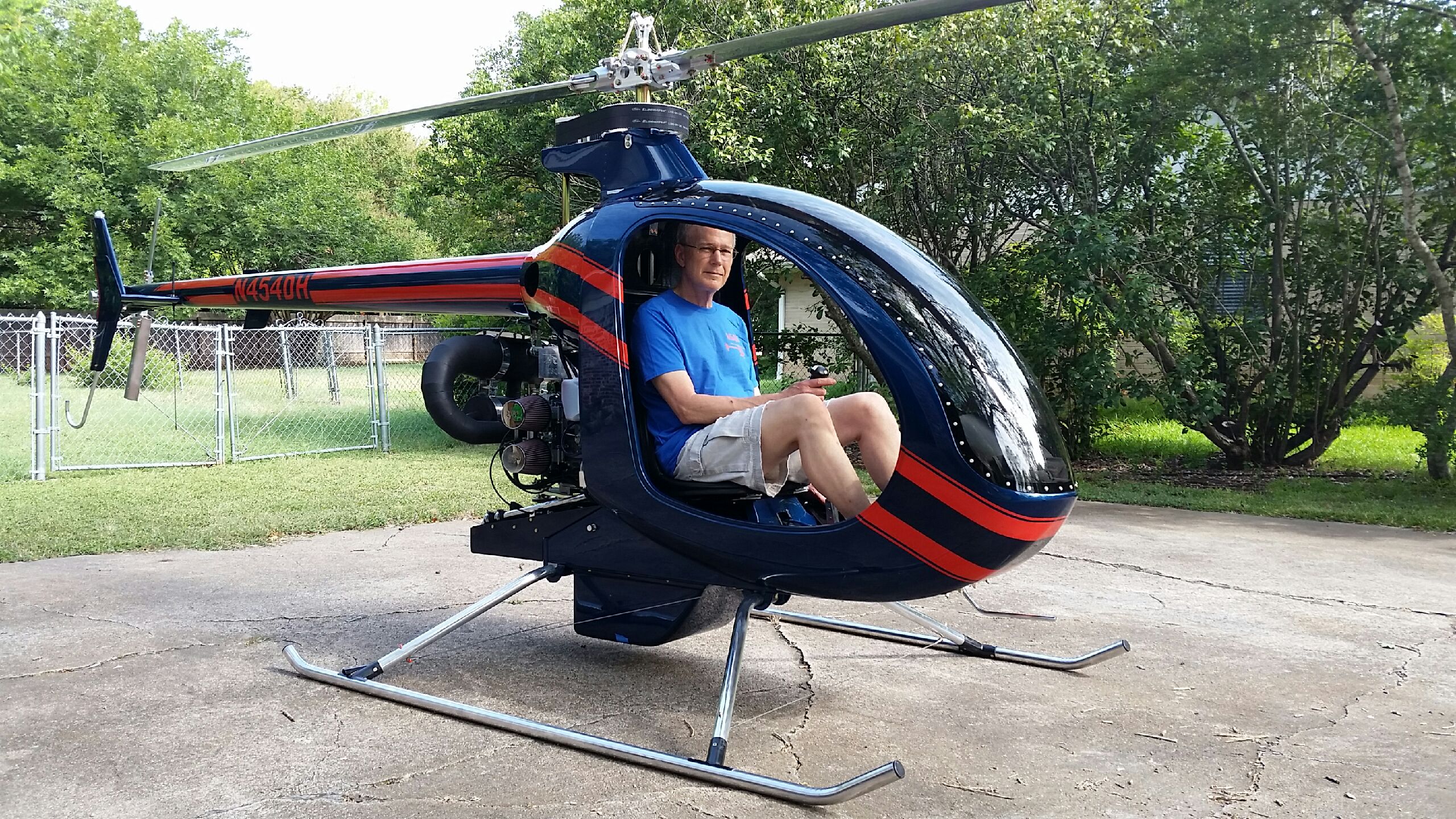 Dan's Message
Building a helicopter has been a "bucket list" item for me for a long time.
I thought it would one day be a retirement project, but then, at age 62, I realized if I waited that long, I may not be healthy enough to build and fly it. So, with encouragement from my wife, I selected and purchased a kit and completed it in my garage in about a year and a half of weekends while also working full time. I had an enclosed trailer made to transport it to/from the airport. The trailer also functions as a hanger in my backyard. It was a great project and I learned a lot building it. I would recommend that anyone interested in building an aircraft should not put it off if you have the resources. I would also like to thank Tech Advisor Bill Bennett for coming by and inspecting my helicopter and offering suggestions on things to improve.
The following photo is the Mosquito on the flight line at Taylor (T74) Airport.