New member Fredy Irazarry is building an RV7A, 17 Feb 2023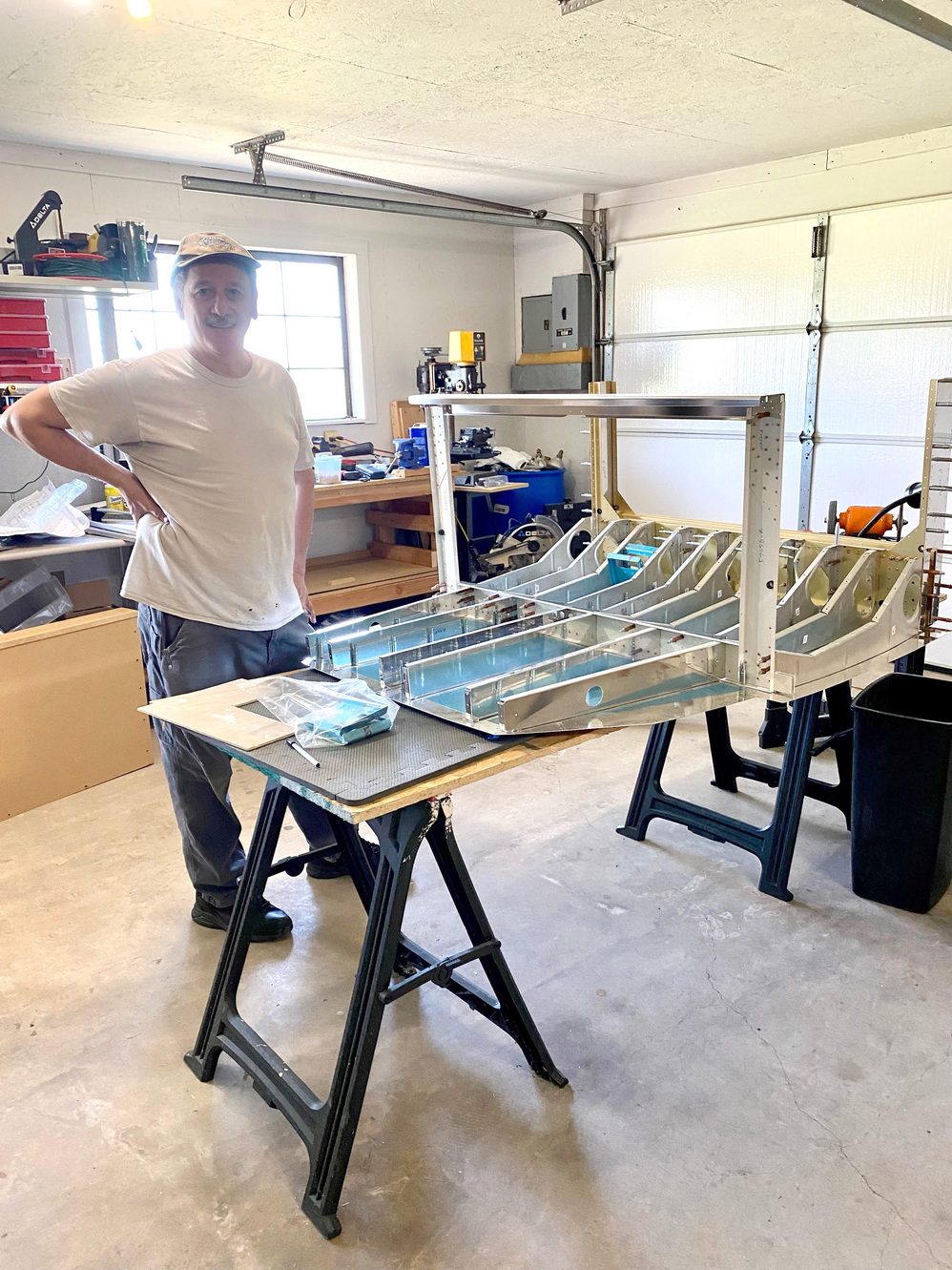 Fredy building the mid section
This picture was after setting the vertical and horizontal stabilizers.
I started this RV7A in New Jersey and moved to Texas. this is the create I made. It housed the wings, horizontal stabilizer, wingtips, ailerons, flaps and all fuselage skins. Bulkheads where packed in boxes.
Here the fuselage is in a rotisserie. Makes access to inside area very easy!
At this point pretty much all skins have been clecoed and removed many times. Figuring out wiring now, before reverting the floors and other skins.